<>
Meanwhile in the Beetle Weight class six robots fought a full round robin to determine the two robots that would fight for the championship. PennBot Vertan Chop Chop hammered the competition winning five straight fights. Rookie robot D2 scored four wins with its big spinning drum. In the middle of the pack Sweaver (Team Fishnecks) ,Tweedle Beetle (Dimension Engineering), Uptech (Team FishNecks), and Zibby (Team Fighting Irish) all managed one win.>

The final fight featured a hard-hitting battle between Chop Chop and D2 . In the end, the rokkie, D2, prevailed and took first place.

Beetle Weight rumble action featured Sweaver, Uptech, D2, and Tweedle Beetle in a fierce melee. In the end the raw pushing power of Sweaver prevailed pushing all comers into oblivion and claiming the rumble championship.

Over fifty fights were held in six hours of box time due largely to the professionalism and good sportsmanship of all robot drivers and pit crew personal. Some robots went home in victory while other went home in pieces, but no one went home without having a good time!

ORC would like to thank all participating teams and the Olmsted Falls Community Center. We would also like to thank the Robot Fighting League and Buildersdb.com for their support.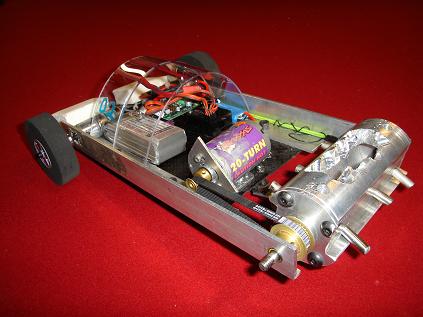 Beetle Weight 1nd place; D2
Team D2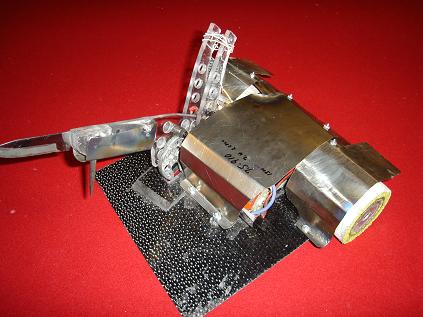 Beetle Weight 2st place; Chop Chop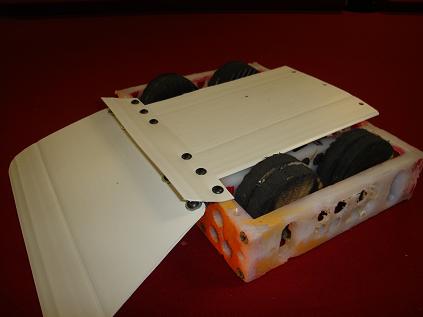 Beetle Rumble 1st place, Sweaver
FishNecks